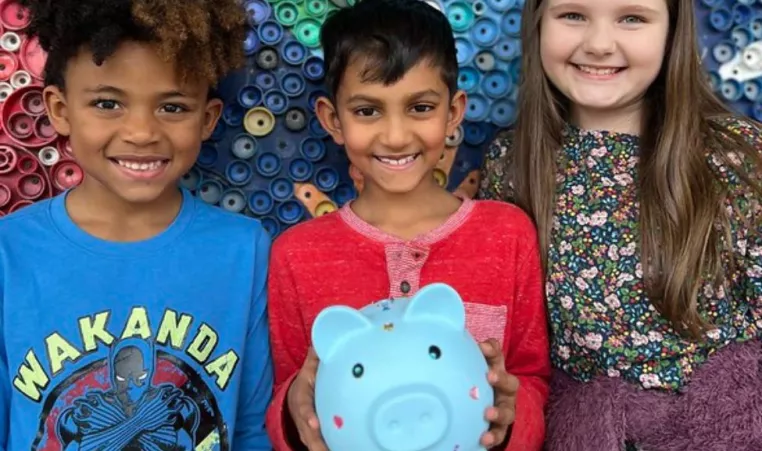 1, 2, 3, 4 .... it was quite the Penny War this year! We're proud to share that in our YMCA afterschool and child care sites, our changemakers raised over $3,600.

Each year, as part of our annual Impact Campaign, participants in the YMCA of Central Kentucky before and after school programs and child care centers raise money by collecting change and small bills in a good old-fashioned Penny War. Each location works to stuff their own individual piggy bank, which they have decorated and named, by asking friends and family to donate what they can. There's a friendly competition as the groups compete to raise the most amount of money per site, and there's a lot on the line: a trophy, bragging rights -- and of course, contributing to the annual giving fund that keeps the YMCA affordable to all. "I love Penny Wars because it encourages teamwork amongst the children and staff," shares Regional Youth Development Director Lindsey Browning.

Congratulations and a big YMCA thank you are in order for:
    •    All the kids, counselors, and sites for doing their best!
    •    The Maxwell Elementary after school program for raising the most amount of money at a site - you've earned your celebration party!
    •    A special shout out to Seton Catholic School YMCA after school counselor Kennedy for personally raising $800.
    •    Former University of Kentucky running back and friend of YMCA youth programs Benny Snell, Jr. for contributing a match of $3,500 to the 2023 Penny Wars - bring the total to over $7,000!

We're so proud of our youth for getting involved and being part of the mission of the Y.
It's not too late to participate! If you're interested in learning more about the Y, we invite you to visit any of our locations. If you'd like to give to the 2023 Impact Campaign, online donations can be received here.